Gentle Roof Cleaning Professionals Serving Gainesville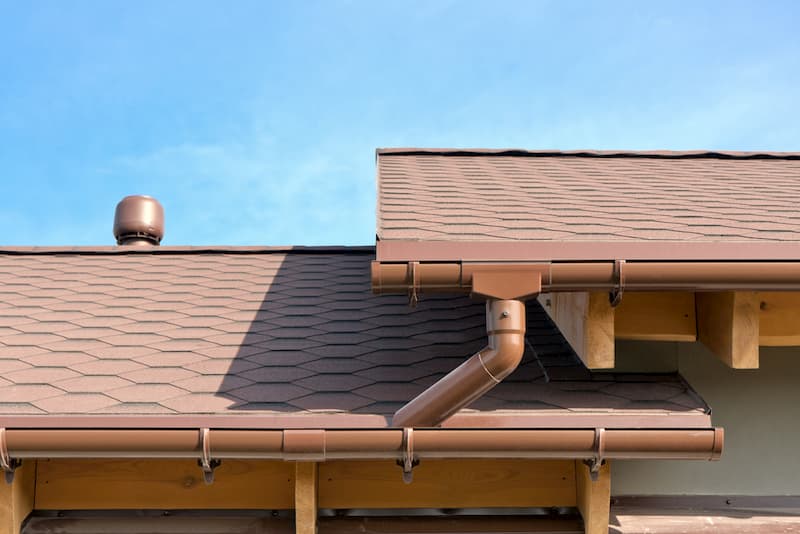 Is the roof on top of your Gainesville home starting to look a little worse for wear? Then it's time to make it look brand new again with professional roof cleaning by the pressure washing experts at Pure Wave Exterior Cleaning LLC!
Pure Wave Exterior Cleaning LLC is the company this community can always count on when they need professional pressure washing for Gainesville. Our roof cleaning and pressure washing specialists have spent years mastering their craft, and we continue to raise the bar for what people should expect when they hire a professional exterior cleaning company. Thanks to our expertise in cleaning all types of shingles and surfaces, there's never a substance or eyesore too stubborn for our team! When you call on us, you can rest assured that your property is in the hands of seasoned experts who seek to exceed all of your expectations.
We know how much you value your home, and that's why we want you to experience what the best pressure washing treatments available can do for it. For top-rated roof cleaning in Gainesville, don't hesitate to call Pure Wave Exterior Cleaning LLC at 352-792-7288.
Soft Washing Specialists
For most of our roof cleaning services, we use a form of pressure washing known as soft washing. Soft washing is unlike standard pressure washing because it sprays water out at very low to no pressure instead of using highly pressurized blasts of water. Soft washing gets its cleaning strength from a higher concentration of specialized cleaning solutions, which soak a surface area and break down any contaminants attached there.
With our soft washing system of roof cleaning, we're capable of removing set-in substances and stubborn eyesores, and you'll benefit from:
Superior protection for your shingles that will ensure they meet or exceed their expected lifespan
A rejuvenated, beautiful roof that will enhance your property value and curb appeal
A more energy-efficient roof that will decrease your monthly heating and cooling costs
The elimination of organic substances that can damage your shingles, such as algae and mildew
Keeping a clean, beautiful roof over your head with professional roof cleaning will pay for itself in the long run because it will last you longer without needing repair or replacement. For roof cleaning you can always rely on in Gainesville, contact the pros at Pure Wave Exterior Cleaning LLC!
Gainesville's Top-Rated Pressure Washing Services
If you're thinking of roof cleaning, you may want to consider adding on one or more of our many other professional pressure washing services. We specialize in cleaning all types of surface materials, and our experts will happily provide you with a free quote for services such as:
House Washing
Window Cleaning
Driveway Washing
Deck & Fence Washing
And More
Latest Roof Cleaning Projects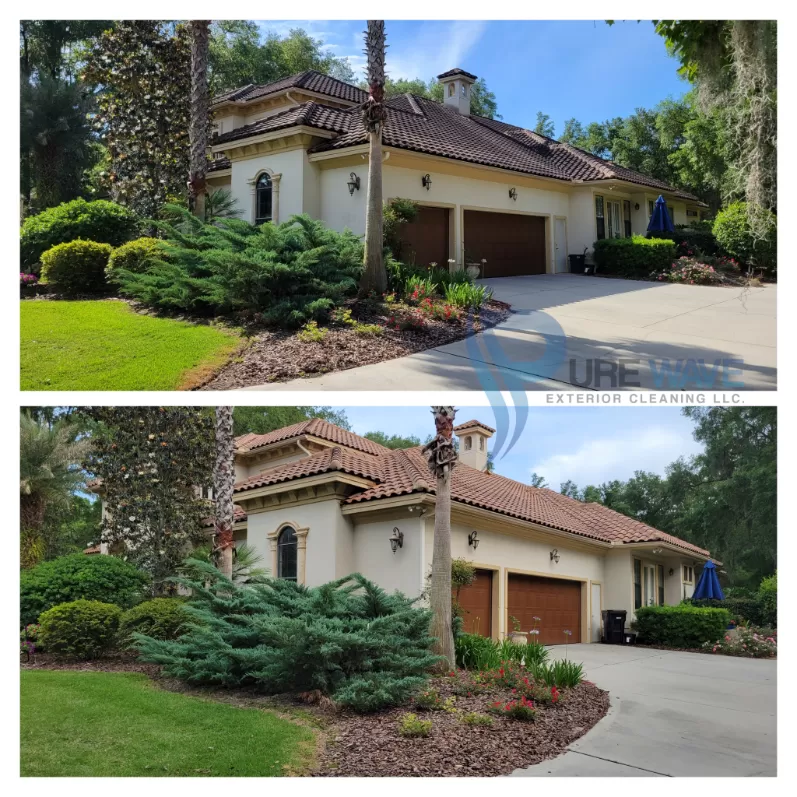 Roof Cleaning in Haile Plantation, FL
Does you roof need to be cleaned? Call Pure Wave today for a free quote! We clean Shingle, metal, tile and all other types of roofs. Come see why we are Gainesville's best pressure washing and softwa […]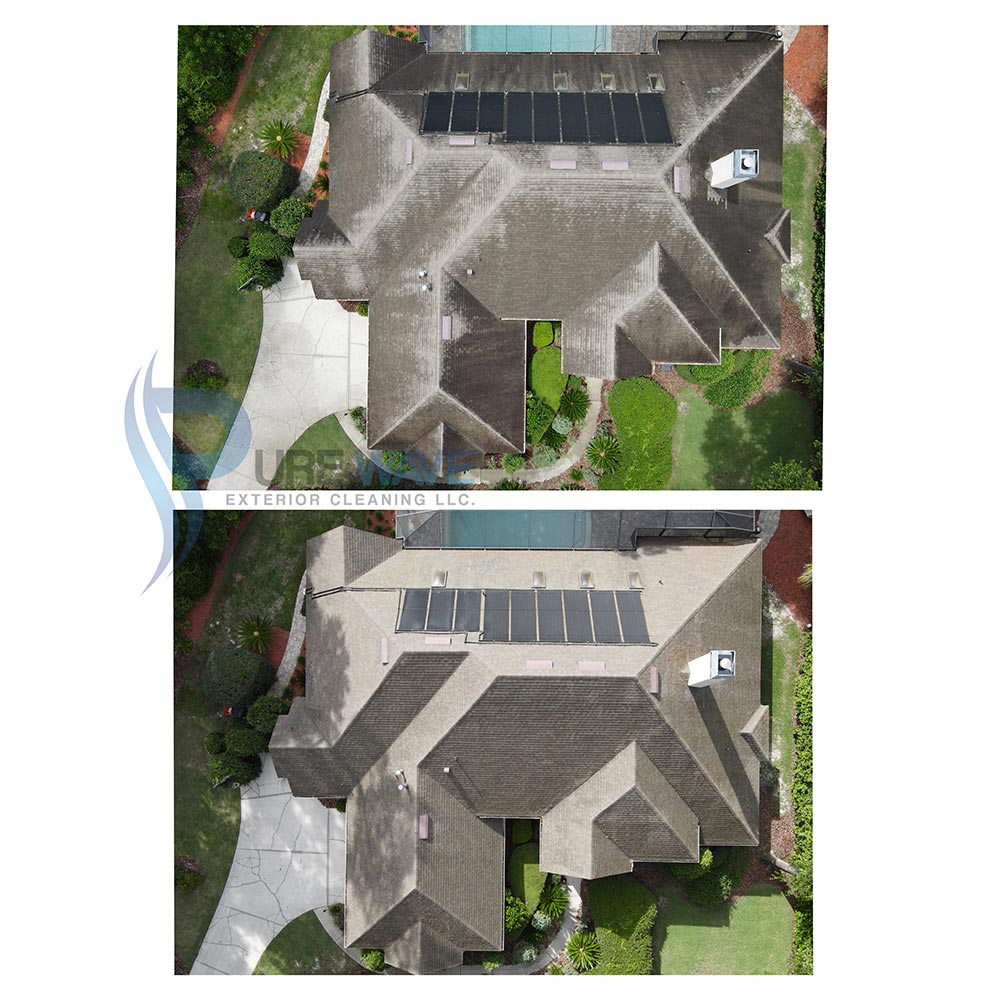 Roof Cleaning Professionals in Gainesville, FL!
This large shingle roof was completed using our softwash technique, which is the safest way to clean your roof. Using high pressure on a roof can damage it, causing costly repairs. We utilize our com […]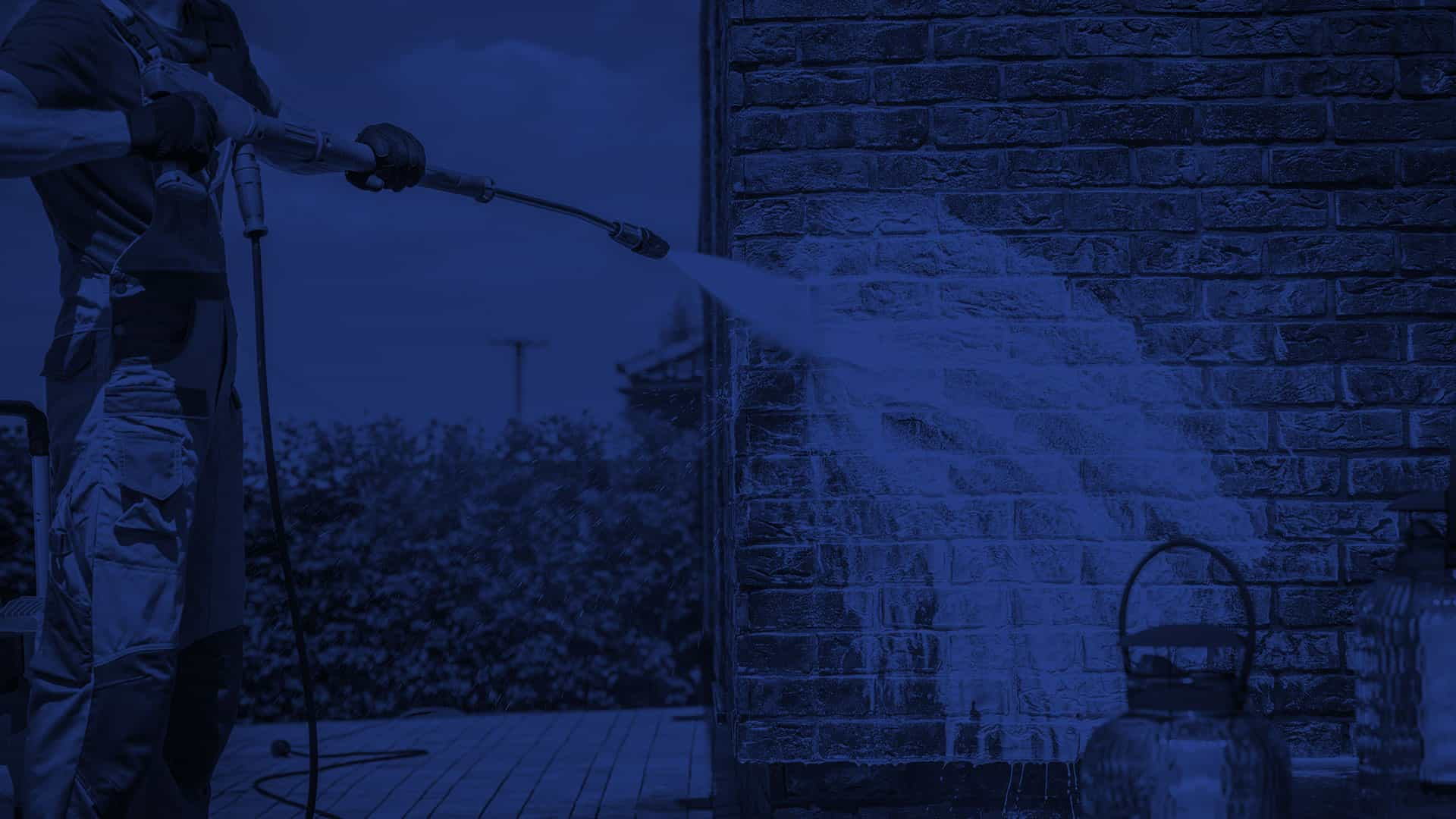 Schedule Your Gainsville Pressure Washing Services Today!